... just a little patience more ...
Moving on a new server I have to rebuild the old site... old and new pics are coming back soon...
Thanks for all support for everybody so far!
13.11.2009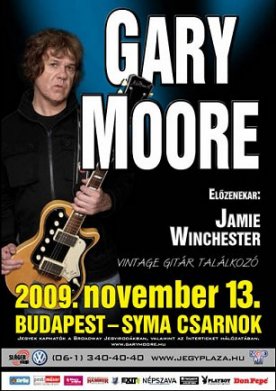 Cork, Ballyshannon, Galway, Inis Mór, Dublin
26.05 - 09.06.2009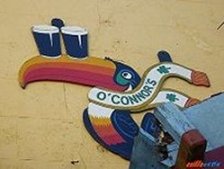 I spent 2 unforgettable weeks in Ireland including Cork Rocks For Rory and Ballyshannon Rory Gallagher Tribute Festival ... 3 extremly hot days in Galway and Inis Mór ... Guinness everywhere and everytime ...
over 1000 pics here ...

10 - 12.04.2009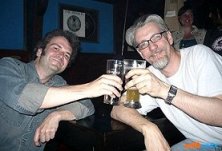 Fregatt Blues Festival was one of the best I've ever seen in Budapest. Acoustic and electric shows with The Sean Carney Band (Ohio) and Son Henry (Alaska/Scotland) following by the Hungarian Joy & Blues Band - T. Rogers . Real 3 nights joy at Easter ...
pics here ...

08.03.2009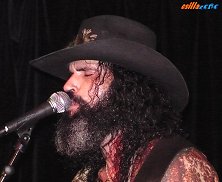 My young Rory fan sister, Eszter, hasn't believed her ears when I decided: we go to see Eric Sardinas & Big Motor instead of the genious Secret Agent who played own show on the third day of 11th Dutch Rory Gallagher Tribute Festival The American dobro guitarist played again his own request in the small but one of the top 10 Dutch Pub - de Noot . When he played in Budapest he fired not only the crowd but the stage too ... The gig in de Noot was rather intim than wild ... but superb ... He dedicated his "As The Crow Flies" version of course to Rory ...
some pics here ...

06 - 07. 03.2009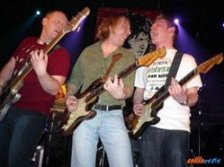 Perfect. This is the only word can express 11th Dutch Rory Gallagher Festival Sorry, my review is still in Hungarian only ...
maybe you can feel the atmosphere over the pics ...
Radio programme about the festival also in Hungarian only but stuffed lots of Rory and Rory tribute bands' music. You can listen or dowload at FIKSZ RÁDIÓ
Just click on 'Hangtár' and look for file: Tomegkozeledes_20090317
_(Rory_Gallagher_emlekfesztivalrol).mp3

Budapest, A38
07.12.2007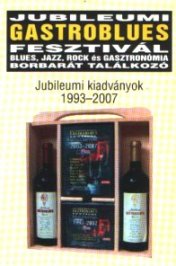 Gastroblues 15th years jubilee pack is really special. 7 dvd, 3 cds, 3 books, 1 photo album plus 2 bottle of fine wine together in a wood box. Gig also was very special feat. Paul Camilleri (Switzerland), Cliff Moore & Ian Siegal (Ireland/England) and Julian Sas (Holland). The international company were jammin together first in their life and made a wonder on the stage ... Julian & Cliff played then together in Holland. I'm really proud that cooperation was born in Hungary ...
a little taste of Gastroblues by pics ...